If you are in Orleans or Cape Cod and suspect that your knee pain, shoulder pain, joint pain, or extremity pain is a result of runner's knee or other sports injuries, visit our chiropractors at Lower Cape Chiropractic for a proper diagnosis and treatment. We treat a wide variety of injuries and health conditions through natural and effective chiropractic care.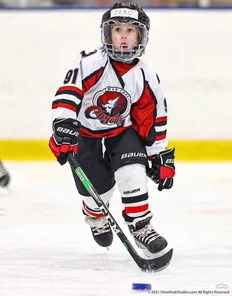 Common Types of Sports Injuries
Torn Anterior Cruciate Ligament (ACL) and Medial Collateral Ligament (MCL) – A torn ACL occurs due to direct blows to the knee or a wrong landing. On the other hand, a torn MCL results from knee joints being pushed sideways due to a wrong move.
Runner's Knee - The weight-bearing capacity of the knee makes it vulnerable to this injury. Overuse and misaligned caps are the most common causes of a runner's knee.
Shoulder Injuries - Many sports injuries entail the shoulders since these muscles are not well-equipped for the needed endurance, strength, and speed. The most common shoulder injuries during sports include rotator calf tears, dislocation, and labral tears.
Achilles Tendonitis - This is a common injury in sports that require a lot of running. Its leading causes include not wearing the right shoes, inadequate stretching, and quick acceleration into playing the game.
Sprains - These are tears or stretches of the ligaments near joints commonly caused by falling or twisting.
Sports Injuries Symptoms
Knee pain
Joint pain
Shoulder pain
Extremity pain
Instability
Severe swelling
Visible bumps and lumps
Weakness in the joints
Chiropractic Care for Sports Injuries
Chiropractic care is an effective treatment for most sports injuries. It enhances performance, prevents future problems, and supports a speedy recovery. It is also known to prevent some of the most common sports injuries. Unlike other treatment methods, chiropractic care is less invasive yet highly effective in the treatment of sports injuries.
Cold laser therapy is one of the most popular chiropractic treatments for sports injuries. It is a non-invasive, drug-free treatment that uses low-level lasers to stimulate tissue repair and healing. Cold laser therapy is used to treat a wide range of sports injuries, including sprains, strains, tendonitis, and many others. In addition to cold laser therapy, chiropractors also use other treatment methods, such as massage therapy, electrical muscle stimulation, and stretching.
Visit Lower Cape Chiropractic for Sports Injury Treatment
Our dedicated chiropractors will tailor a wellness program to specifically address your sports injury. We will use the least techniques that have been proven to be highly effective. If you live in Orleans, Cape Cod, or the surrounding areas, call our team today at (508) 255-5866 or reach us through our website by using our online contact form.