Our mission with introducing this program to Lower Cape Chiropractic is to tackle problems with massage therapy. The two biggest being affordability and accessibility. We believe that a daily dose of soft tissue therapy can have many health benefits. Adding these benefits with chiropractic treatments only enhances the benefits of both treatments. Whether you are recovering from an injury, winding down from a long day, or preparing for an intense workout/ sport. For more information stop in or contact the office for this exciting opportunity!
Boost Immunity
Research indicates that massage may naturally strengthen the immune system by increasing the activity level of the body's white blood cells, which fight viruses. Regular massage can help flush toxins by increasing blood flow throughout the body.
Improve Your Mood
Massage increases the production of endorphins, your body's natural "feel good" chemical. This helps balance your body's mood and more.
Sleep Better
Studies show approx. 50-70 million Americans experience sleep issues. Research indicates that massage therapy can improve sleep by boosting serotonin levels, which the brain can convert to the sleep hormone, melatonin.
Improve Cardiovascular Health
Decades of research shows massage can serve as a powerful complementary treatment for lowering stress and blood pressure. As massage has been shown to acutely reduce blood pressure and heart rate in hypertensive people.
Be More Mobile
Massage therapy has been proven to improve flexibility and range of motion by working on muscles, connective tissues, tendons, ligaments, and joints. It also stimulates blood flow. This keeps your joints more fluid and less prone to injury.
Nooro Massager
The foot is the second heart of the body. The nooro EMS Foot Massager uses the acupuncture points in your feet by sending light electrical impulses targeted at the leg lymphs to effectively relax the lymphatic system to relieve swelling and leg pain. It also stimulates blood circulation to remove cellulite lumps on legs and thighs.
Vibroacoustic Massage
Uses low frequency sound or vibrations to excite the body's cells at specific frequencies to encourage relaxation and healing. Your entire body responds to the sound and vibrations that it is presented with. When the vibrating massage and sound waves are the right frequency, your mind and body benefit by synchronizing with the oscillations. Sound Oasis achieves this by embedding vibroacoustic therapy transducers in a device that looks and feels a lot like a back massager. It can be more effective than a typical massage because the sound and vibration penetrates deeper and reaches your joints and muscles in a way that an ordinary massage can't.
Hand Massager
Our hand massager helps to relieve pain from arthritis, carpal tunnel syndrome, to soothe aching joints, improve blood flow, reduce inflammation, and promote faster healing.
Vibro Plate
Build bone density, improves metabolism, recover muscle strength, balance, and flexibility.
Chair Massage
Can help with sleep, headaches, low back pain, balance, reduction of arthritic pain, decrease stress, enhance athletic performance, lower blood pressure, reduce chemo side effects (nausea), increase flexibility, relieve fibromyalgia pain, improve cardio health, help flush toxins and decrease symptoms of carpal tunnel.
Hand Massager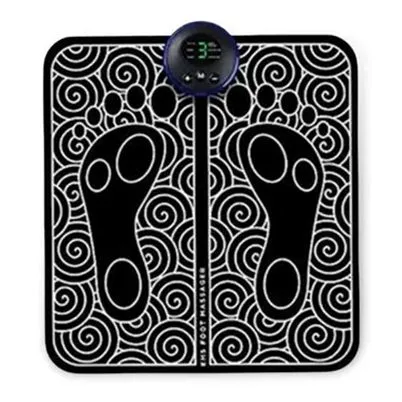 Nooro Massager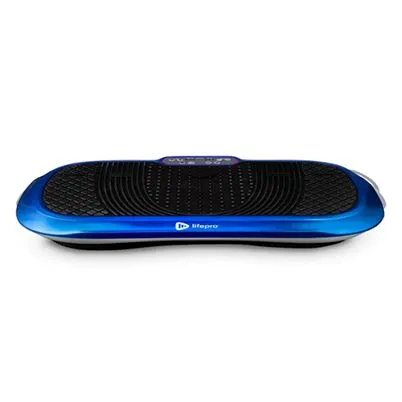 Vibro Plate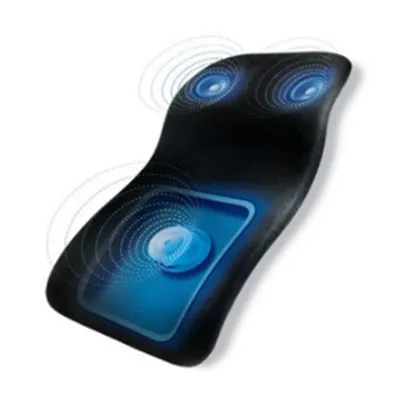 Vibro Acoustic Massage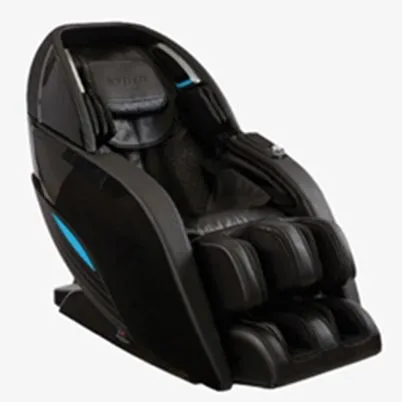 Chair Massage